Welcome to the Nation's
all-in-one

online solution for approving Emotional Support Animals.

We have streamlined the process for individuals who have a qualifying medical condition to obtain their emotional support animal paperwork online without having to go through the tedious process of visiting their primary care physician. More often than not, patients have wasted a lot of time, energy, and money, seeing doctors who do not believe in the merits of ESA's (Emotional Support Animals) as a viable treatment option. At TheDOGtor.net, our physicians wholeheartedly believe in the therapeutic benefits of having ESA's in a patient's residence, despite their landlord or property manager's "No Pet" policy.

According to the Fair Housing Amendment Act of 1988, a landlord or property manager should not discriminate against any individual who has documentation from a physician, illustrating their need for an emotional support animal in housing. After filling out our brief medical questionaire, you can rest assured knowing that you will be approved for an ESA instantly, provided that you have established to have at least one of the many qualifying conditions.

Not only do we pride ourselves in putting animals in happy and loving homes, but we also value your credit score and your rental history! Do not be the individual who gets an eviction notice for having a pet because you did not take the time to go through our simple online ESA approval process. Instead of allowing landlords or property management companies to define where you cannot live, let The DOGtor tell them where you can, by making your rental living pet friendly!

Getting approved for your ESA is only a mouse-click away! Take The DOGtor's online exam today!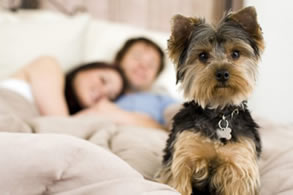 Get Approved In 30 Minutes Or Less!
You or your loved one
COULD
qualify in as little as 30 minutes to be approved for an emotional support animal.
Take our

risk free

medical evaluation! Get instant approval!

100% refundable

if you do not qualify!